Brexit: Theresa May 'determined' to leave EU in March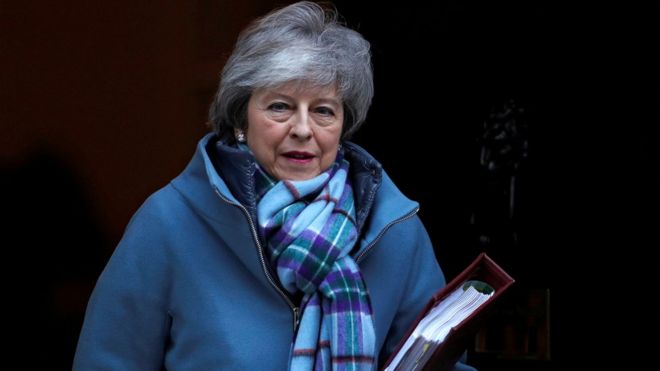 Theresa May has said she is "determined" to deliver Brexit on time, ahead of talks on the Irish backstop.
Writing in the Sunday Telegraph, the prime minister said she would return to Brussels with a "fresh mandate, new ideas and a renewed determination".
MPs have voted to seek an "alternative arrangement" to guarantee the Northern Ireland border stays open after Brexit.
But the Irish deputy prime minister has said "there are no credible alternative arrangements" to the proposal.
Writing in the Sunday Times, Simon Coveney said: "The EU will not renegotiate the withdrawal agreement and there will be no withdrawal agreement without the backstop."
Mr Coveney said the backstop was required to "ensure the protection of the Good Friday Agreement" which ended 30 years of armed struggle in Northern Ireland.
However, Home Secretary Sajid Javid told the BBC's Andrew Marr Show that an alternative arrangement "can be done" using "existing technology".
And International Trade Secretary Liam Fox said it was "irresponsible" for the EU and the Irish Republic to say they will not discuss changing the backstop in the withdrawal agreement.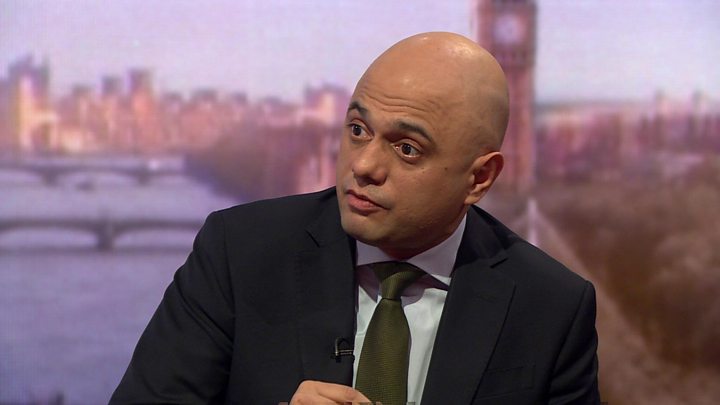 Meanwhile, some Conservative backbench MPs, including senior Tory Brexiteer Steve Baker, have said they still have other issues with the Brexit deal.
The backstop forms part of the withdrawal agreement negotiated by the UK and EU and is aimed at keeping the border between Northern Ireland and the Irish Republic open after Brexit.
Brexit: A really simple guide
Brexit: All you need to know
How ready is UK for a no-deal Brexit?
The UK is due to leave the EU at 23:00 GMT on Friday 29 March, when the two-year time limit on withdrawal negotiations enforced by the Article 50 process expires.
Some MPs have suggested Britain will need more time to negotiate its exit to avoid crashing out of the EU without a deal.
["source=bbc"]