LG to let its mobile payment systems work with mid-range LG devices
LG Pay is currently in its emerging stages of existence. The mobile payment service has only launched the beginning of June in LG's home market of South Korea. Other payment services are way ahead of LG, but even so, the South Korean company thinks it can expand the use of the service if it is compatible with more devices, notably, with lower-priced devices.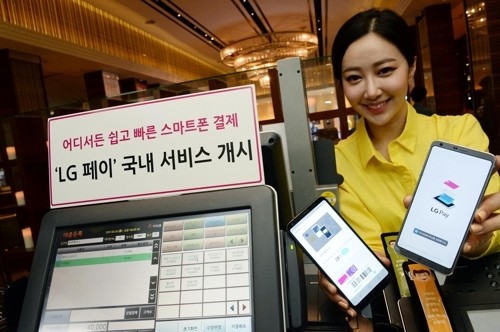 LG Pay has a similar advantage to Samsung's MST technology: magnets can simulate the presence of a card swipe, eliminating the requirement of an NFC-based terminal. Cho Jun-ho, president of LG's mobile communication division, says "We will expand the use of LG Pay into low-budget smartphones alongside premium phones next year", with the LG G6 being the first device to carry support for LG's payment service.
LG is currently straightening out deals with financial institutions so that it can begin to look toward expanding LG Pay into online retailers and other global markets where it can compete with Samsung, Google, and Apple's respective mobile payment services.
[Source"indianexpress"]