News Daily: Osborne on Brexit and UK ice and snow disruption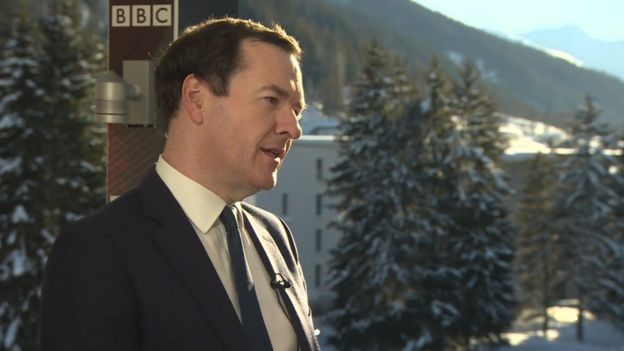 Brexit delay likely, says George Osborne
With MPs looking for alternatives to Theresa May's Brexit deal, former Chancellor George Osborne has joined the debate over what could happen next. He says that delaying leaving the EU to beyond 29 March is now the "most likely" option,adding that the UK must choose between a no-deal Brexit or no Brexit at all for the moment.
Mr Osborne, who edits London's Evening Standard newspaper and campaigned for Remain during the referendum, said the prime minister should tell business that a no-deal Brexit is not an option.
The House of Commons votes on Mrs May's amended plan next Tuesday. The prime minister says the "right way" to rule out a no-deal Brexit is to back her.
Here's a guide to MPs' amendments to Mrs May's plan. And here's our potted look at all the Brexit issues.
Snow and ice: Met Office warns of disruption
It's cold in the UK, with the Met Office issuing a yellow warning of low-level disruption. Temperatures were expected to plummet to -12C in Braemar, Aberdeenshire, overnight, and police say driving conditions in North Yorkshire are "incredibly bad". Meanwhile, snow and ice on Scottish roads meant 125 crashes on Tuesday, according to Police Scotland. Check how the weather's looking where you are.
["source=bbc"]