The unpleasant reality behind PlayStation Vue's recent price hike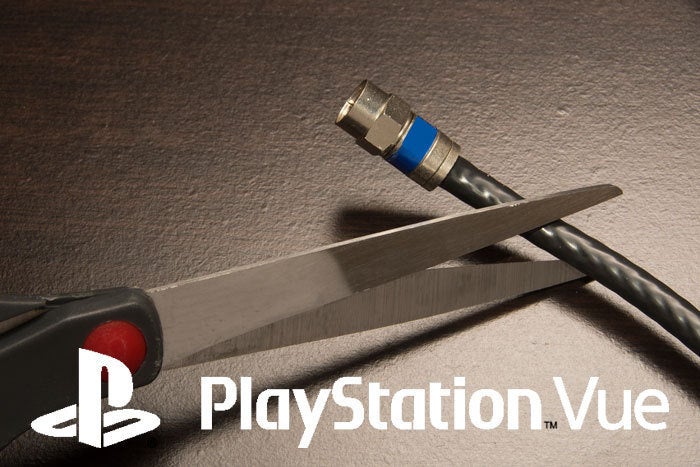 Last week, Sony wiped out PlayStation Vue's price advantage over other streaming bundles, raising the subscription cost by $10 per month in many markets.
Sony previously offered a "Slim" version of PlayStation Vue in places that didn't get live broadcasts from ABC, CBS, NBC, and Fox. Those plans started at $30 per month, versus $40 per month in markets that included a majority of live broadcast feeds. Now, Sony is charging the higher price nationwide for all new subscribers, and it will raise prices for all existing Slim subscribers after their next three billing cycles.
While the price hike might cause some PlayStation Vue subscribers to quit in a huff, the reality is that Sony's Slim plan was an exception to how streaming bundles work now, and it was probably unsustainable in the long run. Its demise merely brings PlayStation Vue in line with the cost of its competitors, underscoring how streaming bundles today have limited ability to keep prices in check.
TABLE OF CONTENTS
Immediate impacts
Inevitable change
Inescapable bundling
Immediate impacts
Vue used to be the best bundle for most people, in large part because its $35-per-month Core Slim package—a step up from the baseline Access plan—was the cheapest path to ESPN channels, regional sports networks, cable news channels, and primetime shows from all four major broadcast networks. (Anecdotally, that's what readers, family members, and friends tell me they're most interested in getting from a TV bundle.)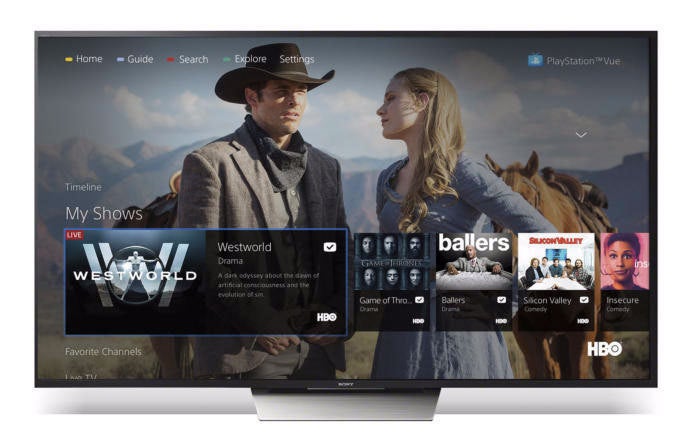 On those criteria, no other bundle could match what Sony offered at $35 per month. To wit:
Sling TV's Orange and Blue combo pack has a similar mix of channels for $40 per month, but does not include ABC, CBS, or Fox News.
The cheapest DirecTV Now plan with regional sports networks is $50 per month, and it still lacks CBS-owned channels.
Hulu's Live TV bundle costs $40 per month.
YouTube TV costs $35 per month—the same as Vue's Core Slim plan—but lacks Turner networks such as CNN, and is only available in a handful of U.S. markets.
FuboTV currently charges $35 per month for its sports-centric streaming bundle, but it lacks ESPN channels and ABC broadcasts.
The switch to $45 per month nationwide for the Core plan effectively moves PlayStation Vue to the middle of the pack. So instead of winning on value, Vue must now compete on features and the minor distinctions in its lineup.
For instance, PlayStation Vue's combination of ESPN and regional sports is slightly more expensive than comparable plans from Sling TV and Hulu, but it's also far more consistent at supporting 60 frames per second video. It also includes DVR service, a perk that costs $5 per month extra with Sling TV.
On the other hand, PlayStation Vue's DVR only stores recordings for 28 days, versus indefinite storage for up to 50 hours for Sling TV and Hulu, and nine months of storage for YouTube TV. And if you're interested in HBO and Cinemax, DirecTV Now starts looking like a better deal, as that channel is available for $5 per month, versus $15 per month with Vue.
Don't worry, we're in the process of updating all our streaming service reviews and comparison guides to make sense of all this. For now, the takeaway is that there's a lot more for cord cutters to consider.
Inevitable change
Why would Sony throw away its biggest advantage over other streaming services? Probably because it had to.
PlayStation Vue's Slim plans were a just stopgap measure when Sony launched them in March 2016. The service had been around for about a year at that point, but only in a handful of markets where it had arrangements to offer live, local broadcast networks. Meanwhile, rival Sling TV was gaining traction with a nationwide service that left out those network channels. By substituting those live feeds with on-demand video from the networks—and providing a $10-per-month discount as consolation—Vue was able forgo negotiations with local affiliate stations and take its service nationwide.